The hill town of Ubud, Bali, has only a couple large roads. typically visited by most tourists. A turn to the narrow streets off the main roads quickly escapes the bustle. Here I found something novel—a cafe focused on a single coffee variety from one village.
The name, Juria House, takes after the variety. Mind you, the place is small. It only fits a row of sofas and low chairs. The owner, a Japanese transplant named Ryuichi Hirakawa, operates the space almost like his living room. He'd welcome you as you take your shoes off, sit down, and hear the story behind the coffee.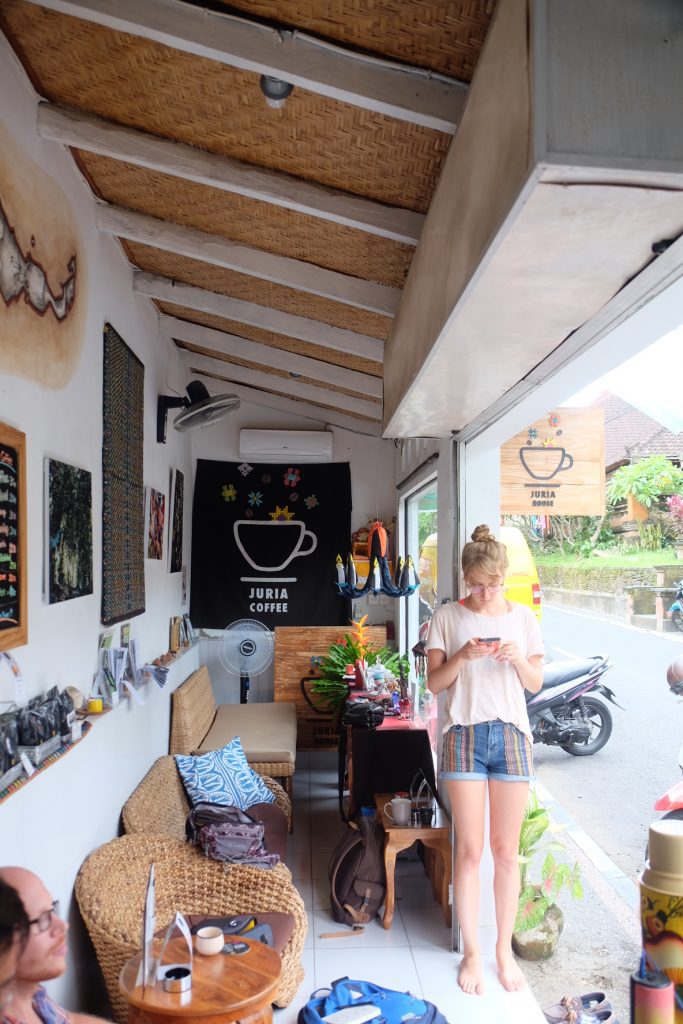 Juria House's customer space, taking up 2/3 of the shop.
Juria derives from Typica seeds that a Flores native brought home from Sulawesi in 1950. The first trees still thrive today in Colol village, East Manggarai regency. Growing untrimmed to 4 or 5 m, they require a climb during harvest.